Hares
Welcome to Hares
G'day,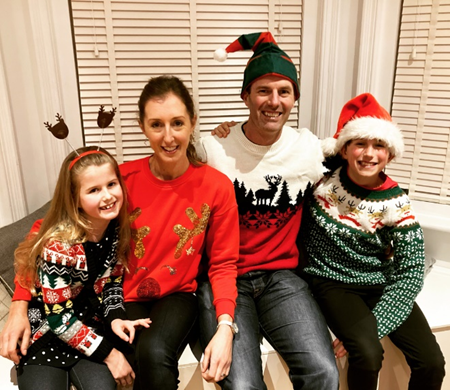 I am so excited to be your teacher next year. There is going to be lots of new things for both of us to learn because I haven't been in Year 2 for a long time!
To help with any feelings you may have, I thought I would write a few things down about myself so you could learn a little bit more about me.
As you may notice, my accent is a little different. That's because I was born in Australia and have only lived in England for 16 years (that does seem like a long time though)! I grew up in a small country town called Coolamon and had a farm with horses. They were racehorses and it was so much fun.
Growing up, I spent lots of time outside playing all types of sports but my favourite was Australian Football.
I lived in London for a long time and taught there as well but my wife and I decided to move down to Poole after we were married because this is where she grew up. I love living near the beach!
I have two children, one going into Year 4 and the other going into Year 6 (that's them in the photo)!
As a teacher, I like to have lots of fun – that's when children learn best. We will have lots of exciting new topics to learn about and I can't wait.
Make sure you have a brilliant rest of the year in Year 1, a fabulous summer break and I will see you again in September.
From Mr Cameron