Falcons
Welcome to Falcons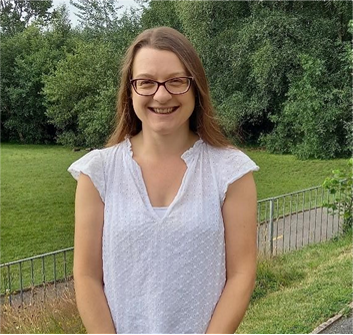 Hello! My name is Mrs Ruddock and I will be your Year 4 teacher. We will be Falcon's class. Let me tell you a little bit about myself.
I am an avid reader and absolutely love any story containing mystery and magic. Portal stories are also a favourite of mine. I would love to go through a portal to a magical world! I love a book that hooks you in and ends chapters on cliffhangers. I often find that I just can't wait until the next day to read on and have to read the next chapter there and then! Have you ever read any books that made you feel like that?
I am a proud owner of a dog called Toby. He is a yellow Labrador Retriever. He looks adorable but he isn't as angelic as he looks. He is a bit of a cheeky monkey! I enjoy going on walks with my family and Toby. We like the woods where there is a stream to splash in or the beach so we can splash in the sea.
I like to be out and about more than staying indoors. I like a good bike ride or a trip out where I can have a picnic and some fun with my family. After a long day though, I find nothing better than enjoying popcorn and a movie.
We are going to have so much fun together in Falcons next year. We have lots of fun topics planned and exciting activities too.
Have a good holiday and enjoy the sunshine!
See you in September!
Mrs Ruddock