Admissions 2024-25

Welcome to Springdale First School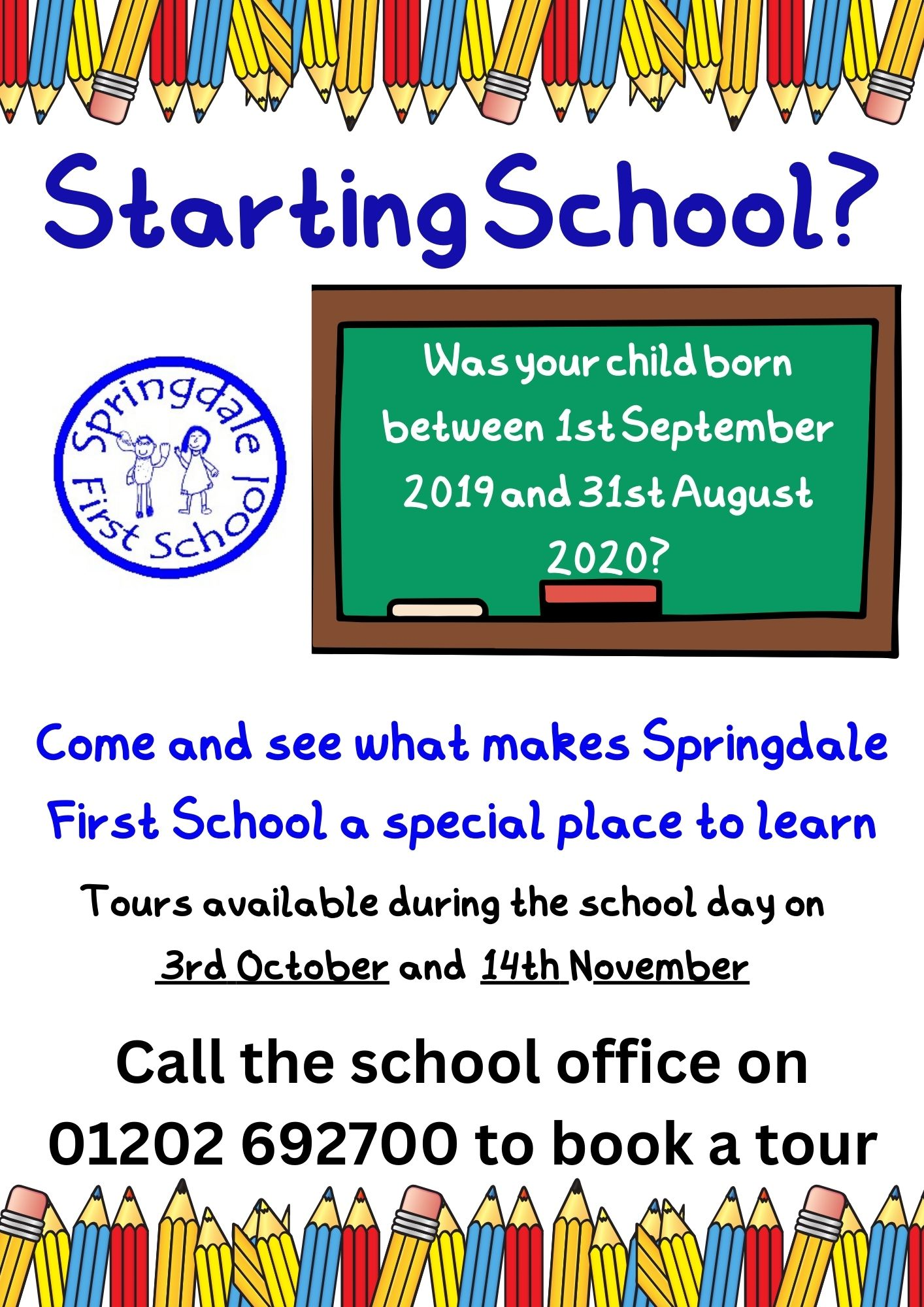 We are delighted to be able to offer tours of the school if you are interested in your child starting with us in September 2024.
The dates will be Tuesday 3rd October 2023 and Tuesday 14th November 2023. There will time slots throughout the day with limited numbers. Due to capacity we are kindly requesting that no more than two adults attend and if at all possible without children.
If you would like to book one of these sessions or have any further questions please call the school office on 01202 692700.
We look forward to meeting our potential new families.