Admissions
Admissions & Transfers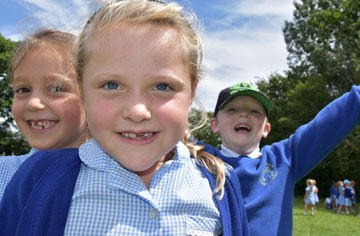 All admissions and transfers in Poole are dealt with by our Admissions Team at the Borough offices.
For further details about admissions and transfers to Springdale First School please contact them directly or alternatively information can be found on the Borough of Poole website.
Borough of Poole Website - School Admission
Although we are an Academy, Springdale First School adheres to the Borough of Poole admissions policy which can be found in the policy section of our website.
Contact Borough of Poole
Email: school.admissions@poole.gov.uk
Telephone: 01202 261936
Text Relay: 18001 01202 261936
Address: Children, Young People & Learning, Dolphin Centre, Poole, BH15 1SA
Appeals
All appeals are dealt with directly by the Borough of Poole. Please contact them via the above details.
A copy of our prospectus can be downloaded below, however this is currently being updated.