Admissions
Admissions & Transfers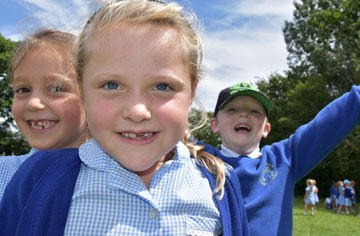 All admissions and transfers in Poole are dealt with by the Admissions Team at the Borough offices.
For further details about admissions and transfers to Springdale First School please contact them directly or alternatively information can be found on the BCP Council website.
Although we are an Academy, Springdale First School adheres to the BCP Admissions Policy which you can also access on their website.
Contacts
Email: school.admissions@bcpcouncil.gov.uk
Telephone: 01202 127963
Address: BCP Council School Admissions, BCP Council Civic Centre, Bourne Avenue, Bournemouth BH2 6DY
Appeals
All appeals are also dealt with directly by BCP Council. Please contact them via the above details.
If you have further enquiries you may wish to contact the Children's Information Service.
Telephone: 01202 123222
Email: cis@bcpcouncil.gov.uk
A copy of our prospectus and handbook can be downloaded below.