Hedgehogs
Hello and welcome to Hedgehogs!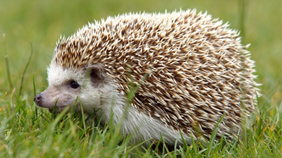 My name is Mrs Gardner. I have been teaching at Springdale since 2015 and love it here!
As you may know, I love music and singing! I play the saxophone and clarinet and I sing in a few bands. I love exploring our local area, running and going out on my paddleboard.
We've got lots to look forward to in Year 2. Some of my favourite lessons to teach are music (obviously), maths and art! Our class is called Hedgehogs – did you know there are 17 species of hedgehogs? Hedgehogs are very shy creatures so keep an eye out for them in your garden!