Victorian Day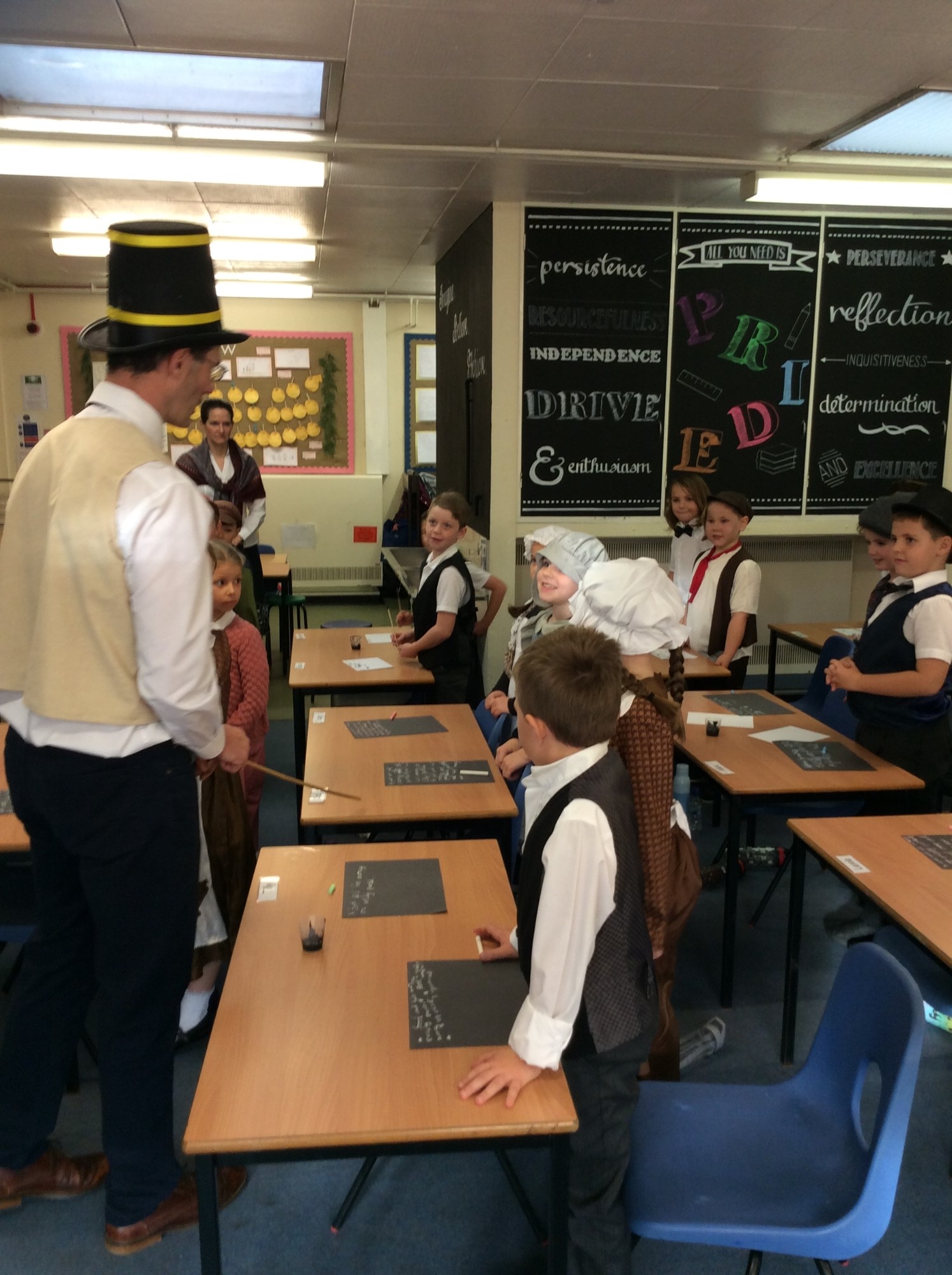 As part of our learning on the Victorians, children came dressed up in Victorian style clothes and sat in on some Victorian school lessons. They learnt the importance of the 3Rs (even though only one of them begins with the letter 'r') as well as playing Victorian games in the playground.
Luckily, most children behaved themselves and no one got the cane, although some went very close :) We did have some children who had to wear the dunce's hat...and maybe some teachers should have as well.
This was then used as a writing stimulus where children had to write a diary recounting their day.