About Us
Ethos & Aims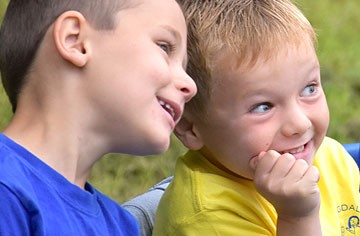 At Springdale we believe it is important...
...that we value everyone as individuals and allow them to flourish, succeed and shine.
...that our children remain curious and are in awe of the wonders of the world around them.
...that learning is stimulating, motivating and purposeful.
...to enable our children to become responsible, enthusiastic learners; eager to learn throughout their lives.
...that our children are encouraged to be resilient in the face of challenge.
...that our children are empowered to think, reason and make decisions.
...to allow children time to reflect in order to understand themselves and others.
...to prepare our children to be good citizens who show respect for all.
...to have high expectations of behaviour and good manners, so our school is a safe, happy place.
Our Golden Rules
We have all worked hard on our Golden Rules and all the staff refer frequently to them during the school day.
WE ARE KIND AND CARING
WE DON'T HURT OTHERS
WE ARE HELPFUL AND THOUGHTFUL
WE DON'T HURT OTHER PEOPLE'S FEELINGS
WE ARE RESPONSIBLE LEARNERS
WE DON'T WASTE ANYBODY'S TIME
WE ARE HONEST AND CAN BE TRUSTED
WE DON'T HIDE THE TRUTH
WE LOOK AFTER RESOURCES AND THE ENVIRONMENT
WE DON'T WASTE OR DAMAGE THINGS
WE LISTEN
WE DON'T INTERRUPT
At Springdale we respect everyone and everything